Whether Nadia G. is cooking up a storm preparing extraordinary meals or looking hot to death in those stilettos of hers, it's safe to say that she really knows how to bring the heat to the kitchen. Coming off the success of her previous show Bitchin' Kitchen, chef and funny gal Nadia is back and taking her skills across the country with her newest venture (and adventure),
No longer chewing the fat of the Aussie music festival scene, the Newcastle-based Fat As Butter (FAB) festival has called it quits on organising a 2014 event.
A result perhaps of spreading itself too thin, festival organisers put the cancellation of the festival down to not being able to create a good enough line up for punters. Stating this morning on their Facebook page;

regístrate en ecartelera y participa
comenta noticias, añade tus críticas, puntúa películas, haz amigos...
Si ya estás registrado, conéctate en la cabecera de la web
KATE TARALA June 25, 2014, 11 p.m.
NEWCASTLE festival Fat as Butter has announced it will not return this year.
Air Supply will perform tonight at the Finish Line Theater at Oaklawn in Hot Springs.
Formed in Australia, Air Supply racked up a plethora of hits in the late 1970s and early 1980s: "Lost in Love," "All Out of Love," "Every Woman in the World," "The One That You Love," "Here I Am," "Sweet Dreams," "Even the Nights Are Better," "Young Love," "Two Less Lonely People in the World," "Making Love Out of Nothing at All" and "Just as I Am."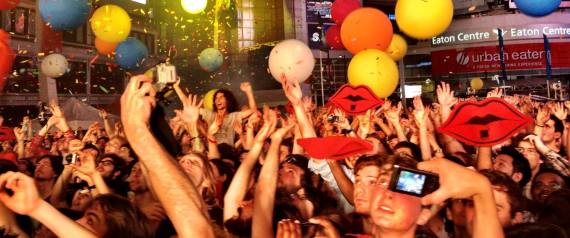 Weeping Tile @ Ultrasound (1995)"A fun one for me that was early was Weeping Tile, which was fronted by Sarah Harmer," said Hollett. "They were spectacular. Kind of really epitomized what I hoped North-by would be when we started because you just knew a lot of people were seeing her for the first time and you knew she had amazing talent and would be going on for a long time."
Thursday 6.19
Mickey Avalon: Hard-living rocker and rapper. With Brothers Grymn. 8 p.m. at Fitzgerald's, 2706 White Oak; 713-862-3838.
WIRE: THE RENTALS ANNOUNCE NEW ALBUM + NEW SINGLE
The Rentals have announced their long awaited new album, Lost In Alphaville, which will arrive August 26 on Polyvinyl Record Co. The highly anticipated record was recorded with a lineup that features Jess Wolfe and Holly Laessig (Lucius- vocals), Ryen Slegr (Ozma – guitars), Lauren Chipman (The Section Quartet – strings) and Patrick Carney (The Black Keys – drums), in addition to lead vocalist, bassist, keyboardist, and songwriter Matt Sharp (ex-Weezer).
Aye carumba! Saturday saw the hot mess that was Fat As Butter grace the Foreshore in Newcastle. Over 10,000 people filled Camp Shortland for the sixth year in the music festival's history. Mickey Avalon made ...